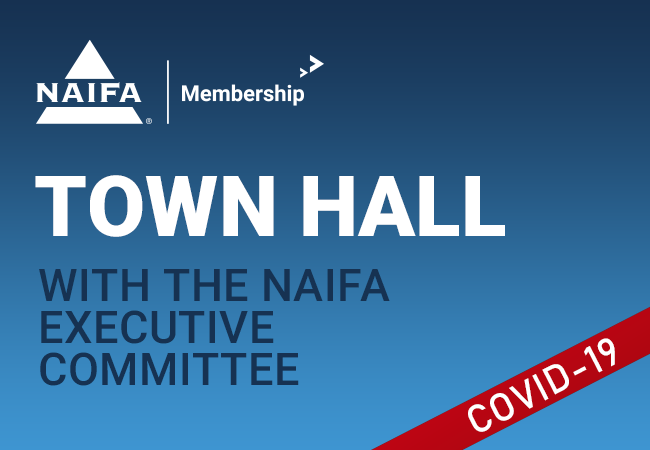 During the week of March 23, NAIFA's executive committee hosted a series of daily webinars for our members to share thoughts, ideas and resources during COVID-19. Each Town Hall is open to all advisors where we can share ideas and help each other learn how to better serve our clients in the COVID-19 environment.
On April 2, more than 2,300 people joined NAIFA's Town Hall meeting on the CARES Act.
NAIFA has several Town Hall meetings available throughout April. Featuring speakers such as Joe Jordan, Tom Hegna and past California main stage speaker, David McKnight.
These events are open to ANYONE to participate. Past events are also available on-demand. View the full schedule and sign up.