NAIFA Affiliate Inland Empire is hosting a Disability Forum - Ask the Experts - for their second quarter meeting. Tune in on Friday, May 21st at 11 a.m. presented by Iain MacDonald with diBroker West (N. CA), Paul Sitar with diBroker West (S. CA) and Zach Mindham, Senior DI Sales Mgr. with Principal.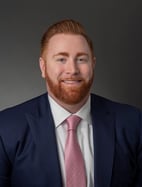 Iain MacDonald with diBroker West - N. CA
Iain MacDonald is the Regional Director of Sales for dibrokerWest in northern California. He is utilizing almost 15 years in financial services to help financial planners and insurance agents provide income protection solutions to their clients. His background in personal production has given him a unique perspective as a wholesaler who is able to assist his producers in presenting and implementing disability insurance products to the executive and business owner markets. Iain holds the chartered life underwriter designation and is a past president of NAIFA Greater Bay Area.
Iain was born and raised in Seattle, Washington. He relocated to the San Francisco bay area in 2013 to build the dibrokerWest office from scratch.
In his spare time, Iain enjoys chasing his identical twin nephews and niece around in Scottsdale, AZ. He never misses and opportunity to travel home to Seattle and watch his Seahawks at Lumen Field. Go HAWKS!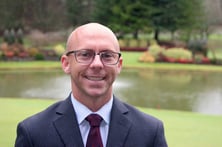 Paul Sitar with diBroker West - S. CA
Paul Sitar is a disability insurance specialist who has been managing the Southern California DibrokerWest office for the past 9 years. He grew up in Long Beach, moved around quite a bit on the east and west coast in the Coast Guard, and is back in Long Beach. Paul works with insurance agents, individual planners, fee based advisors, employee benefits firms (you name it) to provide quality disability insurance plans for Business owners, C-Suite executives, and families.
Outside of work Paul likes to surf, beach camp in his 86' VW Westfaila, play some golf, mountain bike and tell mediocre jokes. Disclaimer: His head shot was from about 7 years ago!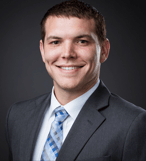 Zach Mindham, Senior DI Sales Mgr. with Principal
Zach is a Senior Disability Sales Manager with Principal Life Insurance Company, managing the West Coast territory. With nearly a decade of experience in the disability insurance industry, Zach uses his knowledge and expertise of Individual Disability Insurance to help agents and brokerage firms grow their Individual Disability Insurance (IDI) business.
Zach joined Principal in 2012 and has spent time working in many of the company's business units for Disability Insurance. Zach started as a Disability Insurance Claims Analyst, working directly with Principal policyholders. He then spent time working in IDI New Business and Underwriting working closely with agents and brokerage firms. Zach's passion for income protection and his disability insurance expertise led him to join the disability insurance sales team in 2016 working in the Mid-Atlantic territory as a Senior IDI Internal Wholesaler. In 2019 Zach was promoted to Senior Regional Sales Manager for the West Coast territory.
Zach earned his degree in Business Management from Upper Iowa University in Des Moines, Iowa. He currently resides in Walnut Creek, CA. In his free time, Zach enjoys sports, spending time outdoors, camping, running, and fishing.