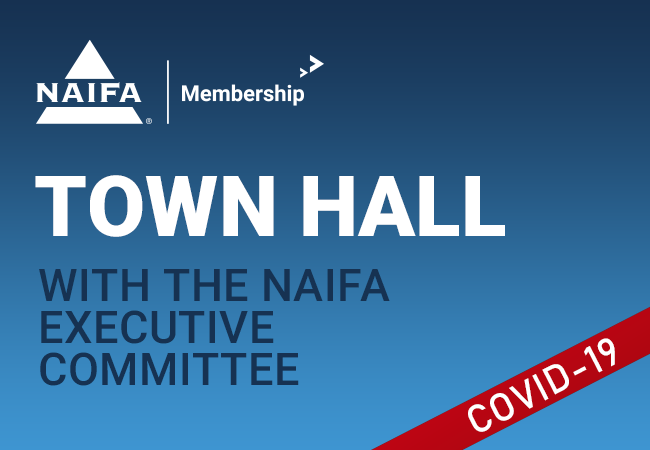 NAIFA's Executive Committee is continues to host bi-weekly Town Hall meetings in April which address a variety of topics related to COVID-19 and the impact to our industry.
NAIFA put together a series of Town Halls that are open to all financial services professionals as a way to give back to the industry during COVID-19. Each session runs 30-45 minutes and features a thought leader that will inspire you to elevate the profession during this challenging time.
Each session begins at 12 pm eastern and is available on-demand following the live broadcast.
Featuring speakers such as Joe Jordan, Tom Hegna and past California main stage speaker, David McKnight and relevant topics such as CARES Act and Paycheck Protection Plan.
These events are open to ANYONE to participate. Past events are available on-demand. View the full schedule and sign up.